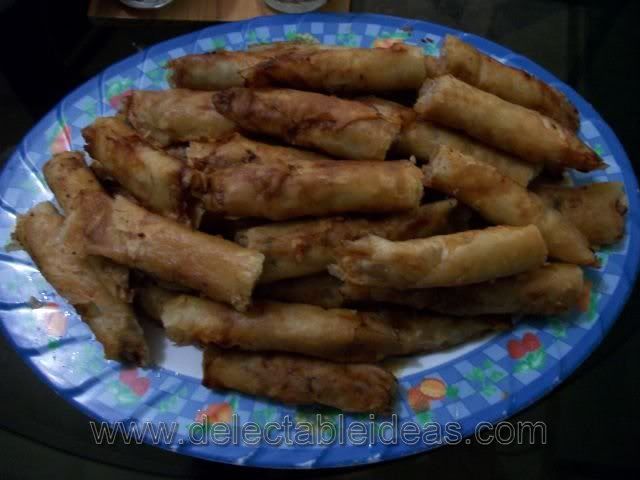 Spring rolls or Lumpiang Shanghai is one of the easiest meal to prepare and cook that is well loved by the whole family. It is commonly served in the family table during weekends, parties or get together with friends. Kids especially picky eaters love it, thus it can be included in the weekly menu for our kid's school packed lunch.
Ingredients:
Lumpia wrapper
Ground pork
Salt
garlic, minced
Pepper, ground
Onion, chopped
Parsley or Kinchay, chopped
Egg, beaten
Palm Oil
Procedure:
Mix salt, pepper, chopped onion, kinchay, minced garlic, beaten egg and ground pork. 
Put enough amount of the mixture in lumpia wrappers, then roll it.
I use a little water, damp it on the ends of the roll to let it stick or get pasted to avoid also the roll to loosen up.
Fry the rolls until it turns golden brown and crispy.
Serve while hot with sweet and sour sauce. Enjoy 🙂