As the school year has ended, most parents are looking forward for worthwhile summer activities that will keep their children not only busy but will enrich their young minds. Aside from keeping them fit by enrolling in outdoor sports encourage them also to engage in the kitchen by learning how to cook and prepare simple yet delectable dishes for the family. The Center for Culinary Arts, Manila (CCA, Manila) offers summer workshops for budding cooks through their Young Chefs Boot Camp program.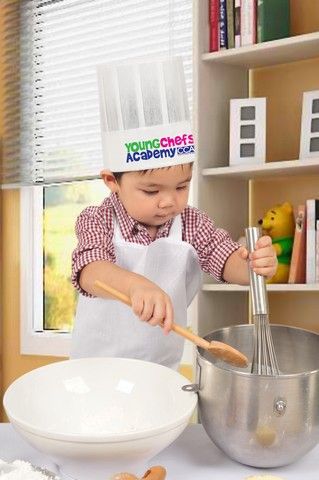 The Young Chefs Boot Camp age-specific cooking programs are classified under the following categories:
Junior Culinary & Baking Essentials for  tweens and teens who are serious in taking up a culinary degree for college (12-16 years old), as this class provides an extensive glimpse of  the culinary and baking world;
Cooking my Way through Asia (7-16 years old) wherein learners get to master various flavors of Region,  from the trendy Korean Pop to the sacred Thai Cuisine;
My Ultimate Comfort Foods (7-16 years old) for easy-to-prepare meals and snacks;
Baking 101 (7-16 years old) for beginners who love to know more about their favorite oven-made goodies;
and for the youngest set,  the Little Chef program (6-9 years old).

To ensure best individual learning outcomes, participants will be using safe, state-of-the-art, kid-friendly kitchen stations on a two to four pax per group ratio, complete with facilities such as induction ovens to prevent burns, and professional chef instructors for focused supervision. Apart from full hands-on experiences and recipe hand-outs per session, the program is inclusive of kitchen utilities like aprons, toques, side towels and certificates which will be awarded via a mini graduation upon completion of the program.

"Of course besides early mastery of basic and semi-advanced kitchen rudiments, our cooking classes will inspire confidence, leadership and discipline among students. This makes the program wholistic, as it is not only mind-enriching but also positive-self boosting," adds Chef Melissa, Program Director of CCA, Manila.

The YCBC, which aims to ignite passion among the future generation of culinarians, is one of the many learning enrichment programs pioneered by CCA, Manila, which unrelenting commitment has successfully produced many of today's outstanding experts in both local and global fields. Providing access to world-class programs and only the best learning environment for driven and talented students for 17 years, the academic experience at CCA, Manila imbibes the essential rudiments through realistic, hands-on experience of both the science and the art of professional cooking.

What participants for this year's summer boot camp can excitedly look forward to, according to Chef Melissa Sison is the reinvention of the lineup of recipes across all programs. This move, she explains, not only "freshens up" but more importantly "opens up" varied learning avenues as they apply actual kitchen practices beyond the classroom experience.

"We changed the recipes because times have changed. Children who are interested in cooking can search on the website on a favorite recipe or simply watch TV. So, we developed recipes that are more 'in tune' with the trends and are fun to cook with their friends. The recipes will allow the participants to use their creativity in developing the recipes further."

"Say for example, our sandwich recipes will allow the participants to create a variation, thus their interest in cooking will not only be enhanced while at CCA, but it will encourage them even more to dabble in cooking in their own homes," says Chef Melissa.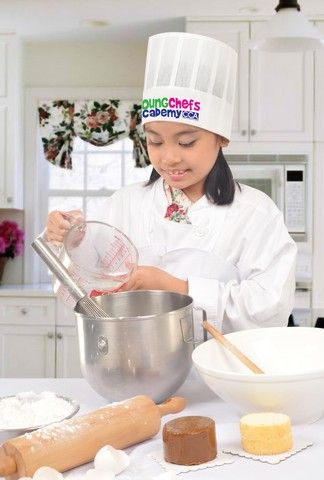 For inquiries on the Young Chefs Boot Camp and other diploma or short courses, call CCA, Manila at 426-4840 or e-mail: talktoccamanila@gmail.com. Visit their website at ccamanila.com.  CCA, Manila campus is located at 287 Katipunan Ave., Loyola Heights, Quezon City. Application is ongoing.