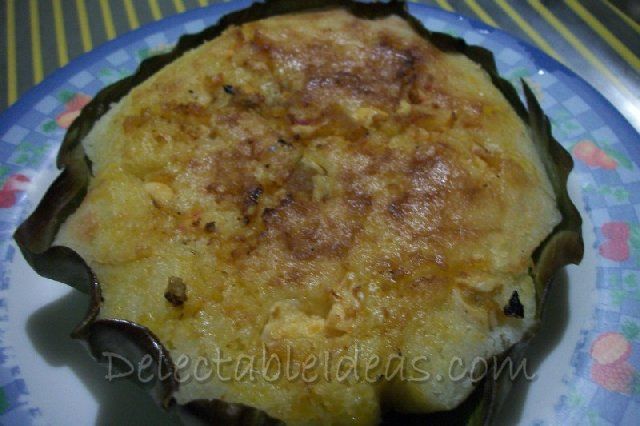 Bibingka customarily is a food sold outside the churches in the Philippines during the Christmas season. It is habitually eaten along with a puto bumbong right after a Simbang gabi  or midnight mass.

If you were not able to buy or have not tasted this delectable spongy soft rice cake, don't be upset for it is now being sold all year round in some places around the Metro and nearby provinces.
Bibingka is made with milled glutinous rice, eggs and coconut milk or water and topped with margarine, grated coconut and sugar. It is cooked in a very unique way on a special clay oven. Lit charcoals are placed below and above the special pot to evenly cook the mixture poured on a banana leaf.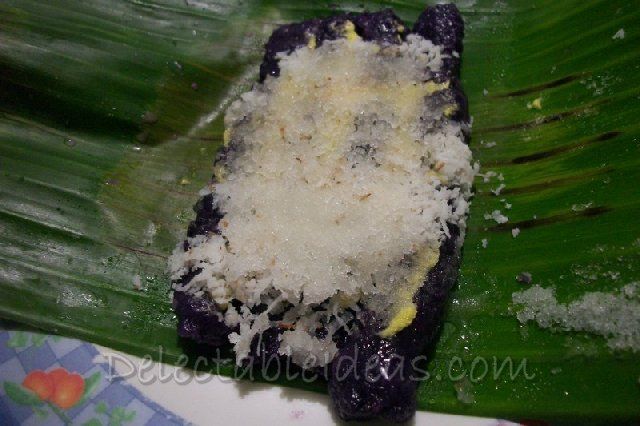 I love the aroma of a freshly cooked Bibingka.  It is best eaten when still hot during breakfast or snacks together with a hot cocoa or coffee alongside with a puto bumbong too.