Ice cream is a popular food in many different cultures all over the world, from sweet scoops of fruit gelato in Italy to Cornish ice cream in the UK and chocolate cookie dough fudge in the USA. This sweet and creamy treat can come in hundreds of different flavours and can be served in a cone, a bowl or even on top of a piece of cake or a brownie and it's the perfect cold treat on a hot summer's day. Many people will admit to loving this treat so much they have eaten it with a spoon directly out of the ice cream pint containers like the kind you can get from frozendessertsupplies.com.
There are many ice cream parlours around the world that have elevated ice cream to an art form. These unique and creative ice cream parlours are one scoop above the rest when it comes to offering unique flavours, high quality ice cream and an experience you will never forget.

Helados Scannapieco, Buenos Aries, Argentina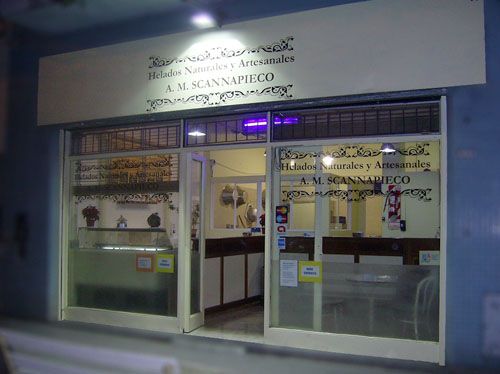 This little ice cream parlour opened back in 1938 and was owned by two Italian immigrants named Andres and Joseffina Scannapieco. The ice cream shop still makes their desserts based on the same recipes developed by the original overs over 70 years ago. There are more than 50 flavours on the menu, including interesting tastes like peach, cinnamon and even lemon champagne. It is located in the Palermo District of vibrant Buenos Aries.

Molly Moon's Homemade Ice Cream Parlour, Seattle, USA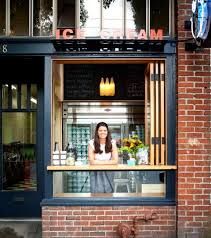 This ice cream parlour is famous in the state of Washington for offering superb quality ice cream in unique and creative flavours. For example, they offer a Maple Bacon flavoured scoop and a cheddar cheese flavoured ice cream (which would pair well with a piece of apple pie). All of the dairy products sourced for this ice cream shop are locally produced and hormone free, making these delicious treats healthier for you and the environment.

Eddie's Sweet Shop, Forest Hills, New York State

When you step into this classic creamery, you will feel like you have stepped back in time. It features antique equipment and the décor is straight out of the charming 40s and 50s. The whipped cream is always made by hand, just like in the old days, and the banana splits are served in metal bowls. Unfortunately, the only thing that isn't old fashioned is the prices – as you can't get an ice cream cone for 10 cents anymore.

Chin Chin Laboratorists, Camden, London

This quirky ice cream parlour is themed as a laboratory, where experiments in ice cream flavours are performed right in front of your eyes. The ice cream is made before the customers, using liquid nitrogen to quickly freeze the ingredients – with flavour creations such as Victoria sponge cake and Earl Grey. The vapours of the liquid nitrogen spill across the counter and make everything look like a science fiction film and this freezing method makes for light, smooth, dense and delicious ice cream. Make sure that you visit this fun and quirky establishment when you are in London.

Ice Cream City, Tokyo, Japan

If you are an ice cream lover, Ice Cream City in Tokyo will be your idea of heaven. This massive ice cream shopping area has dozens of stands of ice cream, selling more than 300 flavours. You could go for something safe and ordinary, such as chocolate or vanilla in an Italian gelato or American ice cream sundae style. Or, you could choose some of the most unusual flavours that you have ever seen, such as orchid root, soy chicken, octopus flavour and unagi (eel). Ice Cream City is located in the food section in "Namja Town" within the Sunshine City shopping complex, which is only a short walk from Ikebukuro Station.
These are just a few of the coolest places in the world to enjoy an ice cold cone of delicious creamy and sweet goodness. If you get a chance to try a new and unusual ice cream parlour on your travels, why not take it? You just might discover the best flavour you have ever tasted… and if not at least you have a great story!