Nutella is a perfect combination of hazelnut and cocoa which is not only a chocolate spread but a snack on its own. It gives an ultimate chocoholic delight and satisfies one's craving for creamy and chocolatey experience.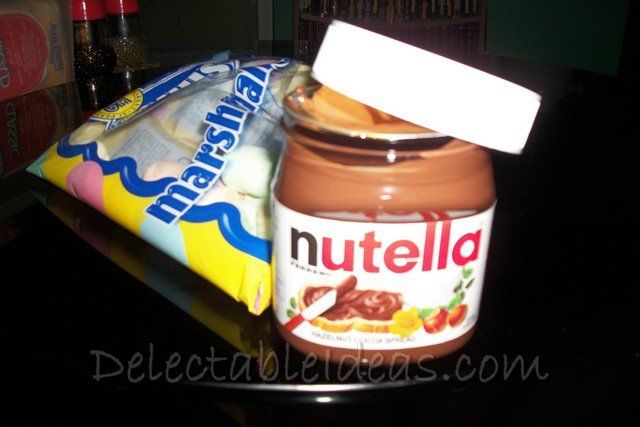 Here are some delicious ideas which can give a delightful treat for your family and friends anytime of the day.

Nutella Sandwich Spread
Enjoy your breakfast with some creamy chocolate spread on your toast paired with warm coffee or tea. Its chocolatey goodness can go along with any kind of bread of your choice such as wheat bread, baguette or even hot "pan de sal" 

School snack packs
Make an exciting and creative bento school snack pack (baon) for your kids. However,  just make sure your kids have no allergies on nuts as it contains hazelnut.

Heavenly pancakes
Replace the traditional maple syrup with a chocolate indulgence on your pancakes. Spread it on top or make it as a filling. Great to serve for afternoon snacks for your guests and kids.

Nutella dip
My sons love bananas, apples or marsmallows dipped in a chocolate sauce or just simply indulge eating it alone for dessert.




Other creative and delicious ideas you can do with this chocolate spread are cupcake frosting,  concoct your own smoothies, crepe and more.