Yesterday was Mother's Day, a special day to honor, respect and remember the majestic and superhuman deeds of a woman  we called mom.  My mom after all these years at age 71 still is not tired and continually does  her  motherliness for us her children.
To express how I truly appreciate and treasure her unconditional love and care, I make sure that I give all she needs to get her comfortable and happy. To take care of her and to always let her feel that we love her so much. To be constantly grateful for all the wisdom she taught us to become successful, happy and contented.

This year we chose to celebrate this special occasion at home.  I cooked her favorite pasta in white sauce, I used ground beef this time instead of ground pork that I used in the stroganoff pasta recipe in my previous post.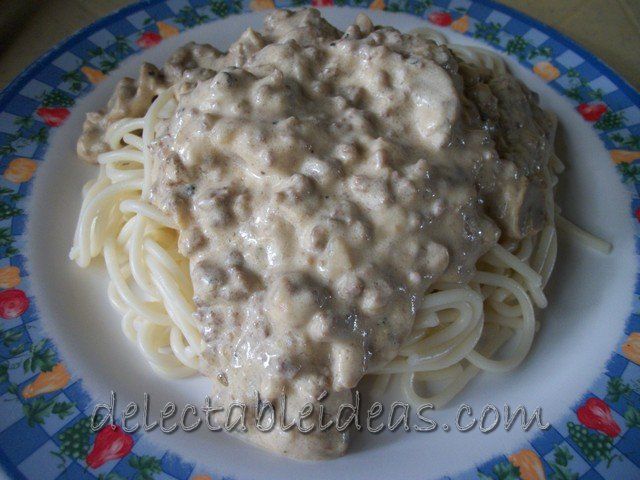 My dad was in charge in roasting the  porterhouse and potatoes.

While my husband and sons went out to buy the cake and ice cream to complete the celebration.

My dad, mom and my family had an enjoyable hearty meal.  A simple yet memorable Mother's Day merriment and family bonding.