The Dukan Diet has been around for a while but has just celebrated its 2nd year online anniversary. It has been wildly successful so far and it doesn't look like it is becoming any less popular. It is simple to lose pounds quickly and safely with the Dukan weight loss plan as it is one of the most personalised online courses you can sign up for meaning that is all revolves around what you want to achieve within your limit. When signing up you are given a questionnaire to fill out which includes details such as your age, height, ideal weight and any past health or family health issues, all of which is used to calculate your True weight.
Once you know your True weight, you are sent a personalised email from Pierre Dukan explaining how the Dukan diet phases will work for you. There are four phases in total: Attack, Cruise, Consolidation and Stabilisation. It states in the email how long each of these stages will be for you personally and within these you will reach your ideal weight by the end of the Cruise stage and learn how to maintain this weight throughout the last two stages.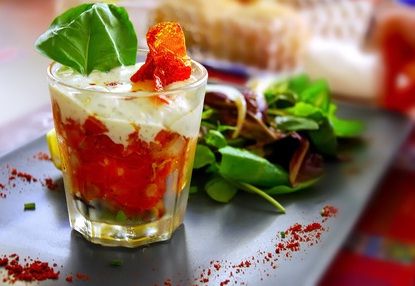 The Dukan 100 foods list is perhaps the most aspirational part of the diet. It is made up of 72 high protein foods and 28 recommended vegetables and you are encouraged to alternate between pure protein days and protein plus vegetable days. From this list, naturally there are hundreds of recipes to try out to stop you getting bored of eating similar foods every day for more than a month. The diet acts as a blank canvas for you to paint; the foods being the paint, your kitchen being the mixing palette, the exercise to compliment your diet the sealant used to enhance and protect. Exercise is an important part of the Dukan diet that must not be forgotten. Without exercise, any weight lost is purely temporary as it is unlikely you will be able to keep up this kind of eating pattern without it.