The long holiday season is over, yet our Christmas round cheese still has leftover.  We had two big queso de bolas during the holidays and only one was consumed.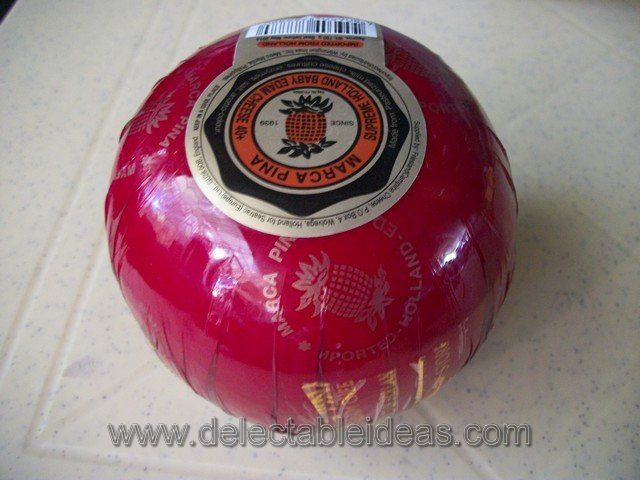 I have been looking for a recipe on how I can make a varied and special queso de bola spread.  Luckily a friend taught me to how make one.

I have not tried it yet but I am so excited to share the recipe for I think it will be a delish spread to try on.  Here is the recipe on how to make a Queso de bola con Pimiento Spread.

Ingredients:
Grated Queso de bola
Butter, unsalted, softened
Bell pepper, medium sized, roasted
Iodized salt (optional)

Procedure:
Grate the Queso de bola, set aside.
Thaw the refrigerated unsalted butter atleast one hour before making the spread.
Roast the bell pepper, cut into half then remove the seeds.
Blend all the ingredients in a food processor until smooth.
Taste and season according to your taste preference.

That's it, very simple yet appetizing and tastier spread. Generously spread on hot pandesal or a bread toast. Great bread spread for breakfast or snack. Enjoy!