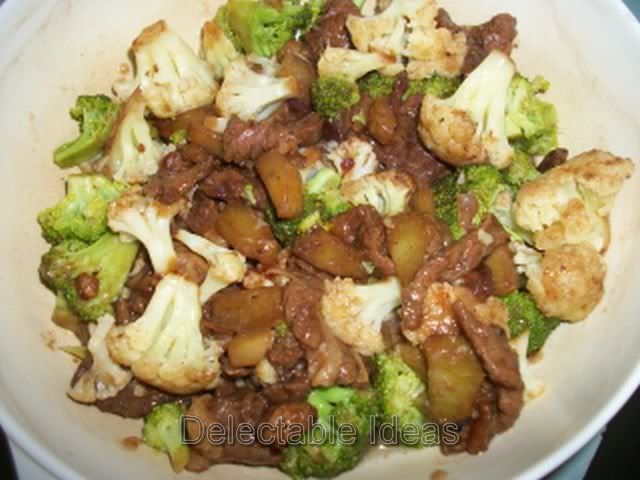 Beef Brocolli is very easy to cook and prepare.  A complete dish with meat and vegetable. In this recipe I use broccoli and cauliflower together.
Ingredients
Beef strips (sirloin)
Brocolli or Cauliflower or Both
Onion, sliced
Garlic, minced
Palm Oil
Oyster Sauce
Boil beef strips in water until tender, set aside the soup stock
Saute garlic and onion in oil then add the beef strips, wait until beefs strips are medium fried.
Add an ample amount of Oyster sauce, then add the broccoli/cauliflower or both.
Stir and simmer it for a while.
Add a little salt to taste.
If you like, you can add a little of the soup stock, but in my case I just let the vegetables bring out its natural juice.