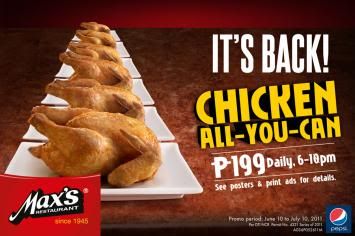 Our family was once again in the mood for a pig-out mode last Sunday, July 3, 2011.  We took advantage of the Max's Chicken-All-You-Can promo.
After their successful launch last year, they brought back the promo this year which will run from June 10 to July 10, 2011 only!  We availed the unlimited chicken fever before we miss it, lol.
The tilaok signal is at 6:00 pm, which marks the start of the Chicken-All-You-Can promo for only Php 199 per pax.
There were so many people availing the promo that we need to reserve for a table for four (4) and waited for thirty (30) minutes before we can be seated.
The waiting is worthy enough because my husband and my sons Yahmir and JM really enjoyed eating the sarap-to-the-bones fried chicken.  They only ordered single rice serving so they can bite their unlimited chicken servings matched with an ice-cold glass of any Pepsi softdrink that can be upgraded to bottomless drink for only Php 28. 
pose! while waiting for our order
with my loving sweetie pie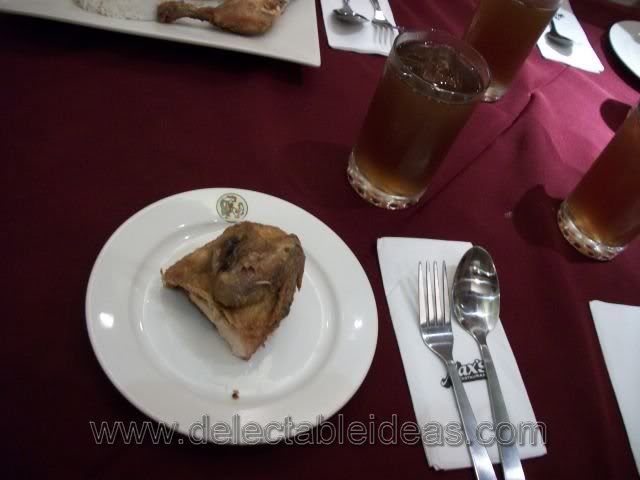 ready, get set, go!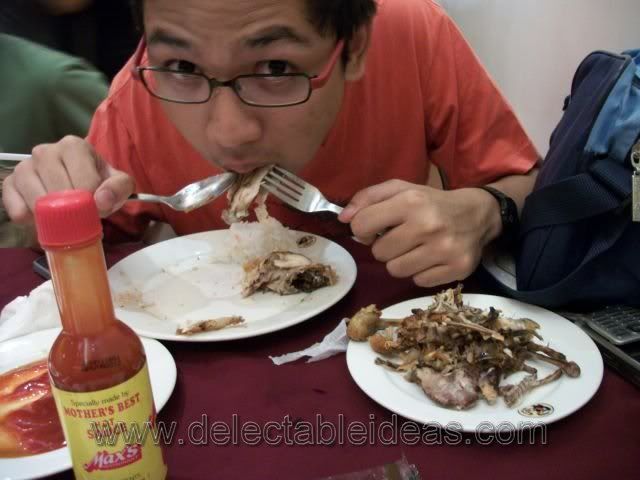 JM already on his 4th chicken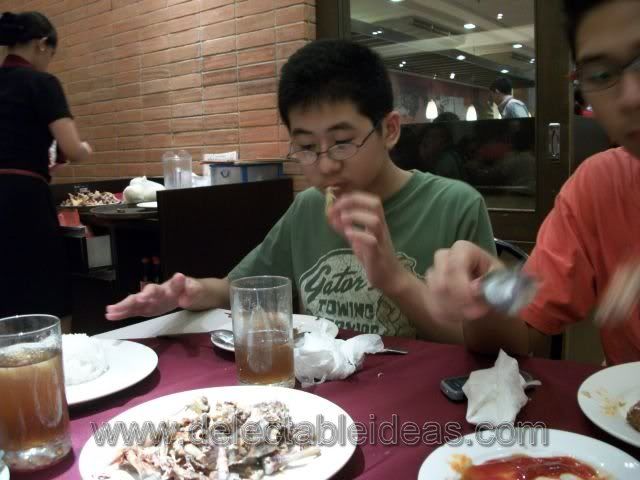 Yahmir already took away his knife and fork, and used his fingers  to  eat his chicken  lol
Noi and Yahmir's combined chicken bones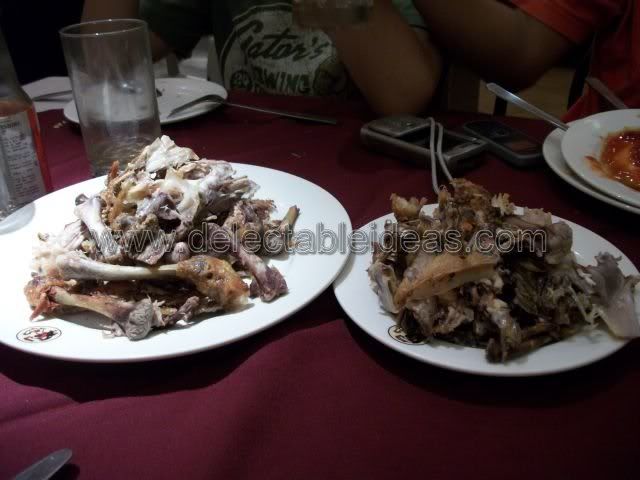 at the right are JM's chicken bones
burp! excuse me!
I suddenly felt a jaded appetite upon seeing lots of chicken so I just settled for a Fiesta Plate instead of their promo.
Fiesta Plate
We only spent Php 910 and we were given free PhP 20 money coupons that  may be used to "purchase" any Max's products within a year after issuance.