FIC is one of the best ice creams in town. It is also one of our family's favorite ice cream. It is a little expensive compared to other ice creams but I assure you will really enjoy eating it.
It is very creamy and tasty. You can also choose from an array of ice cream fruity flavors.  We usually order the Durian flavor.  Pistachios and Macapuno are for my second and third scoop, ahaha.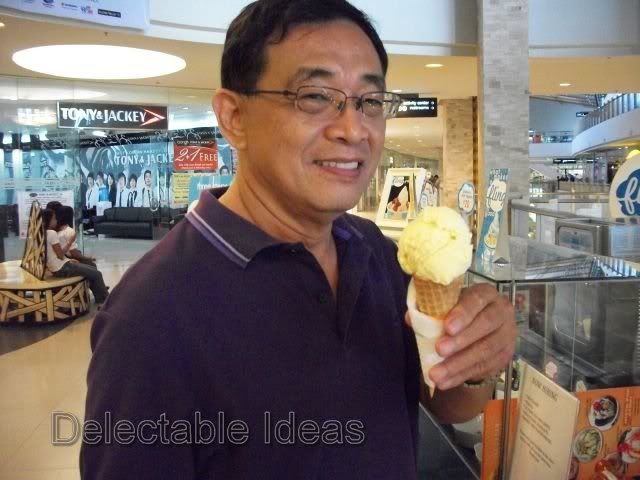 A single scoop costs Php 60 and half-a-gallon costs around Php 400++.  You can eat it plain or with toppings for an additional charge.
You can have your ice cream in cone or in a cup.  They also offer other ice cream creations like Banana Boat, Banana split and many more.
We usually bring home a half gallon after we devoured on eating our scooped ice creams, ice cream eating mania will always be continued at home lol.